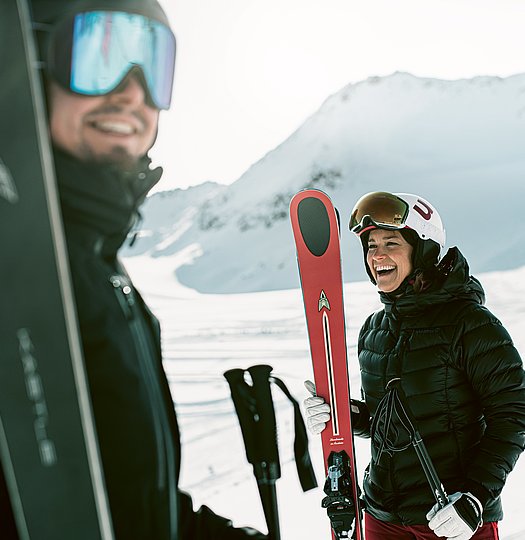 TIPS SO THAT THE ALTITUDE DOESN'T GO TO YOUR HEAD
Take it easy, the mountains won't run away from you. After arriving, sit on the terrace, admire the panorama and give your body a break.
Drink plenty of water: You need one litre of fluid more for every 1,000 metres, because your body loses more water due to more intensive breathing.
Make sure you have a sufficient supply of electrolytes.
Eat a light meal. Our kitchen team knows what you need at altitude and will prepare tasty meals that are good for you.
Avoid the sauna and alcohol on the first day.
Be sure to consult a doctor before your arrival if you suffer from cardiovascular diseases.