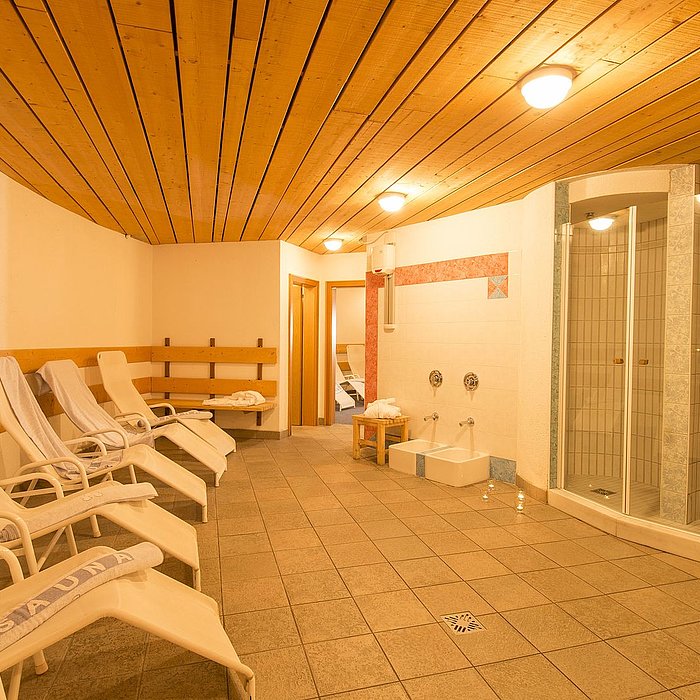 THE HIGHEST SAUNA IN EUROPE
A hot treat in the eternal ice
A FIERY GLOW SNOW in our hotel in Val Senales you will find the highest Finnish sauna in Europe as well as a steam bath and an infra-red cabin. Close your eyes and enjoy the heat that warms you from top to toe. Feel a sense of calm infusing your body and mind as the energy slowly returns to your tired muscles. After a day of skiing or hiking, there really is nothing better!
OUR SAUNA TIP
After your arrival, your body has to get used to the conditions at over 3,000 metres. Which is why you should avoid saunas and alcohol on the day of your arrival.
OUR LEISURE TIP
You can also pass the time after sunset and before dinner with table tennis or table football. We wish you lots of fun!