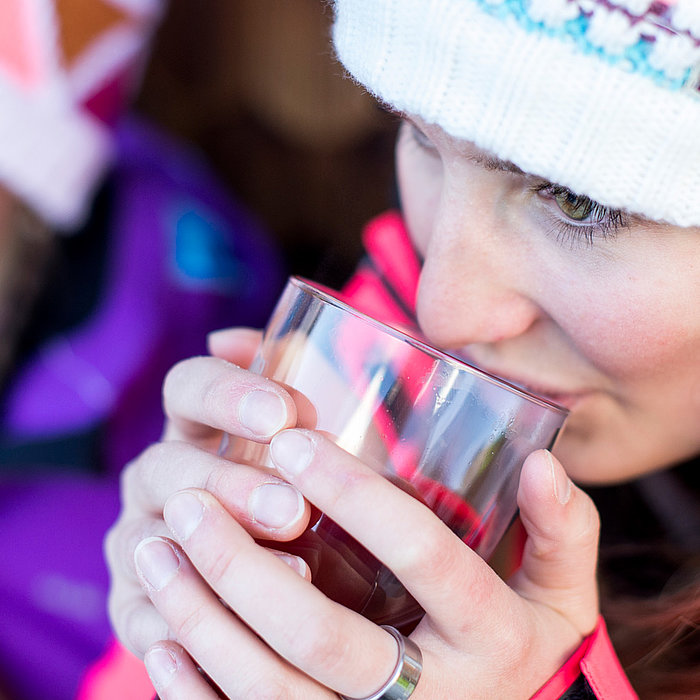 TEMPTATIONS ALL AROUND
Holiday enjoyment with a paradise-like view
When you try your first glacier dish at the Glacier Hotel Grawand, you have no idea what the secret behind it is. At over 3,000 metres above sea level, cooking and simmering times change and the kitchen team needs a particularly fine hand for the "high" art of cooking. As a guest, you can enjoy this every day: at breakfast in front of the peaks in the morning haze, at dinner with a view of the stars or with a cosy drink at the bar.
WAKE UP: BREAKFAST FOR ADVENTURERS
The day at our glacier hotel begins with - a rich breakfast buffet. From crispy rolls and delicious pastries and muesli to hearty cheeses and sausages, jams, fragrant coffee and tea, you can enjoy everything that puts a spring in your step and sweeten your morning.
A SIGH OF RELIEF: DINNER AT LAST!
In the evening, when the sun dips behind the mountains, tranquil silence sets in and you return hungry: You can enjoy a 4-course menu with South Tyrolean, Italian and international specialities with views of the splendid, star filled sky. Created from the most local and selected ingredients possible, you are sure to enjoy a culinary feast in our glacier restaurant.
UNWIND: THE PANORAMA BAR
Raise a glass to your holiday in Europe's highest hotel! Before you say goodbye to a wonderful day, you can round it off with a frothy beer at the bar. Or how about a cocktail? You can choose between different beers, fine wines, a digestive schnapps or mixed drink. We look forward to surprising you!